Code of Conduct / Best Practices for Media Freelancers
(updated 11 Aug 2020)
Preamble
The project-based nature of the media industry lends itself to freelancing. It is common practice for companies to procure the services of media freelancers to meet the needs of specific projects. The Code of Conduct for Media Freelancers came out of a ground-up consultation in 2020 with media freelance practitioners and media companies. The Code recognises the technical and creative skills of our media freelancers in Singapore, and aims to encourage fair and progressive industry practices/ to facilitate and streamline work practices, benefitting both the media freelancer and the client.
CODE OF CONDUCT
I hereby agree to practise and uphold the following professional Code of Conduct for Media Freelancers:
WRITTEN CONTRACT
I will strive to begin all assignments with a written contract that has been negotiated, agreed upon and acknowledged before the commencement of the service rendered. This includes:
Name of contracting parties
Scope of work and details of services, including deliverables and timeline, are specified.
Payment

Clearly stating hourly/daily rates, or by providing fixed quotes or reasonable estimates.

What is included in the fee, and where extra costs might be incurred;
Payment milestones with clearly specified payment period
Cancellation and late payment interest fees, if any, calculated from the agreed payment milestone upon the company's receipt of the invoice from the media freelancer.

How both parties can vary or terminate the contract terms
Types of information to be kept confidential
Disputes will be settled via negotiation and mediation first
Clear terms on ownership of intellectual property, where relevant.
PROFESSIONALISM
I will ensure that I have adequate operating allowances for both my freelance business as well as personal needs, and comply with all regulatory obligations such as filing for income tax, managing CPF contributions, and maintaining any other specific licenses/permits.
I will not discriminate, bully, harass, sexually harass, or resort to retaliation in the workplace or work-related situations. And I will practise zero tolerance towards such behaviour.
I will act fairly, honestly and transparently with my clients, and be responsible and ethical when dealing with a client company's finances, property, products, partnerships and public image.
I will strive to provide quality work, deliver on time, and be punctual for all my duties. This includes maintaining communication, processing administrative documents and issuing invoices in a timely manner.
I will declare or avoid commercial interests* that might hinder my capability or willingness to perform my work duties.
I will fulfil my work duties with integrity and respect toward clients, stakeholders and the community.
When managing a team, I will not abuse my authority* and am expected to delegate duties to team members, taking into account their competences and workload.
Where work is subcontracted, I will ensure that any agreed payment terms are fair and reasonable, and such payment terms are complied with.
CONFIDENTIALITY
Where there is relevant need to keep specific work-related information confidential, I will observe and comply accordingly.
INSURANCE
I will maintain adequate insurances as required for my practice. This could include personal accident insurance, health and surgical insurance, and personal equipment insurance.
For on-site work dictated by the client, I will ascertain whether the client has insurance coverage. This could include Production Equipment Insurance, Commercial General Liability, and Work-related Personal Accident Insurance.
HEALTH AND SAFETY
I pledge to be committed to health and safety.
I will not compromise my own safety or the safety of my co-workers in the course of my duties.
I will be proactive towards potential and existing hazards, promptly report them, and take appropriate action to warn others.
I will speak out or report on situations where others may be compromising the health and safety of everyone on the assignment for various reasons (e.g. cost-cutting)
Developed by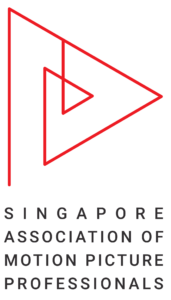 Supported by
---
USEFUL RESOURCES
Contract Templates
Self-employed persons (SEPs) can utilise contract templates provided here to request service-buyers to provide key terms of engagement.
Insurance Support
A common concern amongst freelancers is that their nature of work leaves them susceptible to physical injuries or illnesses, which could easily put them out of work and out of income for a while. Some insurance products have been derived to offer policyholders a daily cash premium to protect themselves financially.
Tripartite Standards on Procurement of Services from Media Freelancers (TS Media Freelancers)
The TS Media Freelancers aims to encourage fair and progressive employment practices by companies, as well as provide better support for media freelancers.
Companies can adopt the TS Media Freelancers and signal their intention and commitment to treat media freelancers fairly when buying their services. By implementing these standards, companies will distinguish themselves as progressive clients, making them more attractive to freelancers.
Find out which organisations have adopted the Tripartite Standards.